Welcome to Niederman Insurance Agency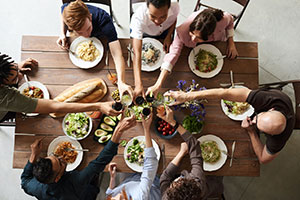 We are an Independent Insurance Agency located in Colorado since 2012. At Niederman Insurance we help business owners and individuals/families navigate their way through the group health insurance and individual health, disability, long term care and life insurance maze and provide advice and guidance that best fits your needs.
The purchase of health insurance is personal and can be a very emotional decision. Premiums, deductibles, medications and provider choice are just some of the driving factors when choosing health insurance. Having Niederman Insurance Agency as your advocate, you will have the peace of mind knowing that we are here to represent you. We know the right questions to ask to make sure you and yours are very well covered. With all the regulatory changes at the Federal and State level, the market is evolving constantly. Carriers are also evolving. We won't let you fall behind the curve.
We specialize in group health insurance and we also handle health & life insurance for individuals and families and have made those quotes available through our online quick quotes process.
We service Highlands Ranch, Denver, Littleton, Aurora, Lakewood, Boulder, Colorado Springs and throughout the state of Colorado. At Niederman Insurance Agency, each one of our clients is given a dedicated team of experts that work together to proficiently address all your concerns.
We offer all types of Insurance coverages to our clients in Colorado including Individual Dental Insurance, Individual Life Insurance, Individual Vision Insurance, and Travel Insurance.
Give us a call to save money on your Business Insurance. Some of our insurance coverages include Group Dental Insurance, Group Health Insurance, Group Life Insurance, Group Vision Insurance, and Employee Benefits.
Let us help you cut your insurance cost in Colorado
Just give us a quick call today at 720-920-9443 or Submit one of our quick online quote forms - with the help of our dedicated business partners; we conveniently offer an entire solution for all your insurance and business needs.