About Niederman Insurance Agency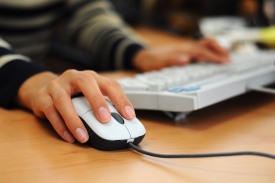 Niederman Insurance Agency is committed to providing outstanding service. Brad Niederman started his agency with one driving purpose, always put what's in the clients best interest above everything else. Based on this philosophy he has built an agency that has flourished with client loyalty second to none.
To Brad, it's not just about selling a policy, it's about building long-term relationships with the clients who have placed their trust and confidence in him. He understands how confusing, and even frustrating shopping for health insurance can be. Brad will personally take the time to discuss with you your unique situation and find out what is most important to you. From there Brad will research and analyze all options from top-rated carriers to find the plans that best fits your needs and budget.
Brad's goal is to educate and service the Highlands Ranch, Colorado community and throughout the state of Colorado. Through his independence, Brad and his team strive to educate clients on the best options that will fit their insurance needs. They conduct assessments of your insurance needs and provide you with a package that consist of options that fits you and your family or your business best.
The Niederman Insurance team is dedicated to providing its customers in Colorado with education and guidance. We do not stop there. With our professional staff, we can be your liaison with the insurance carrier in the event of a service issue. We have a passion for advocating for you, our client. We work for you, not the insurance company.
We want you to have a positive overall experience with Niederman Insurance Agency. Our one on one service approach puts you first. Our core value is not only to make finding the most affordable and quality coverage an easy process for you but more importantly, to become your trusted partner and advisor. Give us a call at 720-920-9443 or contact us through one of our quote forms, and we'll be happy to answer any of your insurance questions.