Ancillary Benefits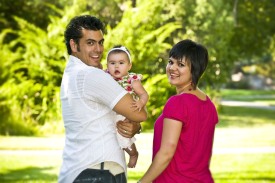 Niederman Insurance Agency has a full service ancillary benefits department that's been helping individuals and businesses in the Highlands Ranch area and throughout the state of Colorado for years. We offer benefits and programs to employers & employees as well as individual and families.
Rising health care costs, high out of pocket expenses, complicated plan designs and regulations have made it even more important to have the right advisor. Niederman Insurance Agency will take time to help you understand the challenges and design an Individual or Employee Benefits plan that will help keep costs in check while maximizing value for you and your employees.
We especially love our Accident policies. They help buffer you finacially and can assist in reimbursing you for some of your out of pocket expenses. These plans help pay your accident medical expenses for hospital emergency room and confinement, doctor and surgeon, lab test and x-rays, and ambulance. This prodcut has saved our clinets $1000's of dollars!
A must have if you are currently enrolled in a high dedcutible or HSA plan
Some of our benefits include:
Group/Individual Accident Policies

Group/Individual Vision Insurance

Group/Individual Dental Insurance

Group/Individual Life Insurance